A guideline through EFSA's new retailers plan
Nowadays, food hygiene regulations are tricky and challenging to handle for most of the small businesses. Considering retailers are normally under a budget and none of the staff hired is an expert on the matter, food safety management becomes a heavy burden. In this context, the European Commission demanded the European Food Safety Authority (EFSA) to develop a new approach adapted to these retailers needs.
EFSA has tried to simplify Hazard Analysis and Critical Control Points (HACCP), Pre-Requisite Programs (PRP) and biological hazards identification and ranking. Their food safety management system (FSMS) is based on the needs of a butcher, fishmonger, bakery, grocery, and an ice cream shop. However, according to EFSA's staff, it should be considered for wider application within the food industry.
It is thought and designed to keep the work derived from the FSMS low and easy for those who scarcely have time or resources to spend on it.
This 'simplified approach', as EFSA named it, highlights the stages of identifying hazards and taking action to counter them, rather than the stages of ranking and prioritizing hazards, as the classical approach does.
Flow diagrams, a simple Y/N questionnaire, an Ishikane diagram and some pre-designed easy-to-go-through tables will be the main items used on the approach.
There are five basic steps that set the system: a) Hazards Analysis, b) Hazard Identification, c) Identifying activities that may increase/decrease occurrence of hazard, d) Control Measures, e) Corrective Actions.
There are many notorious differences between EFSA's plan and the current regulation.
Unlike now, this simplified approach considers that no ranking of the hazards identified is needed. Likewise, record keeping and documentation will not be compulsory –except for those issues with non-compliances or issues that require some work.
Following this simplicity, EFSA proposes to batch every possible hazard in four different groups: biological, chemical, physical and allergen. This way, a butcher won't have to know if Salmonella can be present on poultry –they will just need to be aware that a biological hazard can occur when receiving the food.
This is just an example of what EFSA published last Monday. If you would like to know more about EFSA's retailers plan, check out the complete text here or contact us at [email protected]
Article written by Vicente De Pablos, Food Safety Consultant and Managing-Director at TRAZA.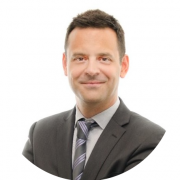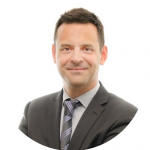 Vicente de Pablos es Licenciado y Doctor en Veterinaria y Licenciado en Ciencia y Tecnología de los Alimentos.
Profesional especializado en el ámbito de la Seguridad Alimentaria y la Salud Pública
https://www.traza.net/wp-content/uploads/2016/02/traza340x156-300x138.jpg
0
0
Vicente de Pablos
https://www.traza.net/wp-content/uploads/2016/02/traza340x156-300x138.jpg
Vicente de Pablos
2017-03-16 12:19:18
2023-05-31 07:11:48
A guideline through EFSA's new retailers plan